LOCAL WISDOM
×
GLOBAL WISDOM~THE INTERSECTION OF
LOCAL LIFE & GLOBAL TRAVEL~
Diversity of culture, respect for one another's values, we hope to nurture a rich and interconnected world where travelers and the people they meet form lasting bonds and deep memories that extend far beyond the trip.
The time spent together sharing stories and smiles,these are the moments that define our lives and they are irreplaceable.
With such wishes, we offer local guided tours that weave global travelers into local life.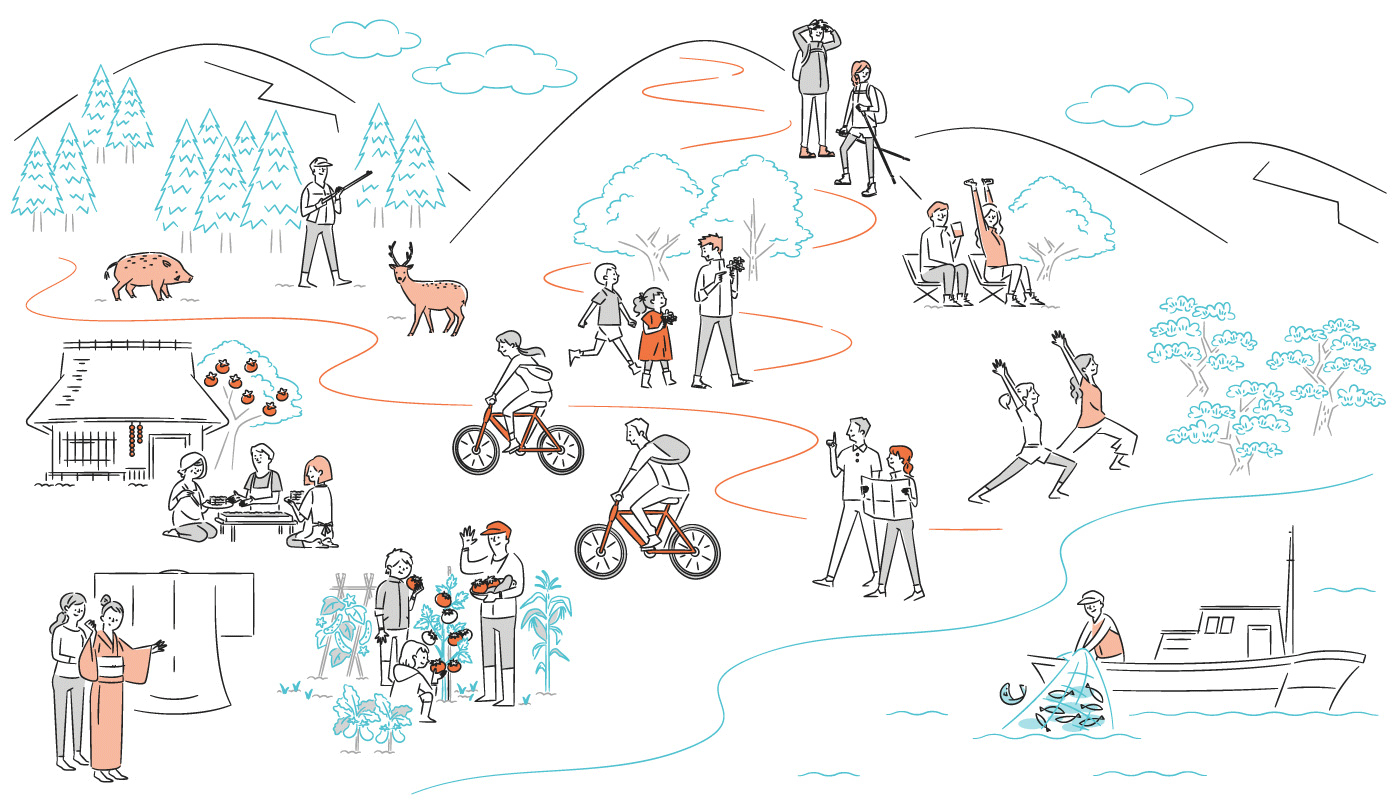 OUR LOCAL GUIDES
Keiji Nagase

Tangonian Representative Director

I love tennis and traveling. I created the Tangonian because my best travel memories are ones I created and shared with others. I grew up here, in a silk weaving town where Japan Heritage "Tango chirimen" silk is created, and now I'm sharing it with the world!

Megumi Kawada

Culture, history, traditional crafts, manufacturing, agriculture, forestry and fisheries, environment, sustainability

I have lived in a world heritage city in Vietnam for 10 years. In 2019, I returned my hometown Miyazu and became a guide to bring out the attractive culture, history, and craftsmanship of Kyoto by the Sea area. I also work as a cultural tourism supporter of Kyoto Prefecture to revitalize local culture.

Miki Kondo

Shintoism, shrines, Oni, festivals,
Japanese paper, lacquer

I mainly guide around Fukuchiyama city and Mt. Oe. I am also trying to be a cycling guide.Besides being a guide, I like to do various jobs such as baristas, English teachers, and cultural tourism supporters. My hobbies are eating unusual food, making sweets, exploring caves and ruins, and picking edible wild plants.

Junko Hamilton

Food, textiles

After returning from Ireland in 2014, she opened "tabel table" in Omiya Town, Kyotango City. She teaches European home cooking and fermented foods in a cooking class that has been held since 2000. She loves cooking based on the belief that "you are what you eat".

Miho Harada

Textile designer/ writer

Moved to Tango in 2015. I have launched the textile brand "PARANOMAD" and I am designing and producing. Participating in unique projects in textile production areas such as Hiraku Ori and TANGO OPEN.

Akira Yamane

Agriculture, food, traditional crafts,
walk in the nature

I had doubts about the life of an office worker in Tokyo so I moved to Ayabe City to practice the lifestyle which using half-day for farming and half-day for doing what I want to do. In December 2021, I opened the farm stay accommodation "Ichiju Issai no Yado Chabu Dining" with my wife while doing self-sufficient farming.

Nobuko Adachi

Food, textiles

Born in Mito City, Ibaraki Prefecture. After working as an office worker in Tokyo, moved to Ayabe, a rural city in the northern part of Kyoto Prefecture. In December 2021, "Ichiju Issai no Yado Chabu Dining" was opened at an old folk house in Nishisaka-Cho, Ayabe City. Representative of Ichiju Issai Research Institute.
SERVICE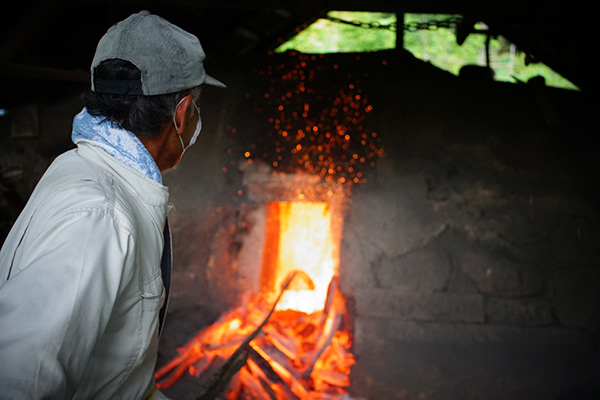 Encounter Local Wisdom /
Local Wisdom Meister
Local guide will coordinate the tour to encounter Local Wisdom about rich nature, lifestyle and manufacturing of sea area in Kyoto through Local Wisdom Meister.
In this tour, we will help you to find and explore lifestyle and view of life of your own.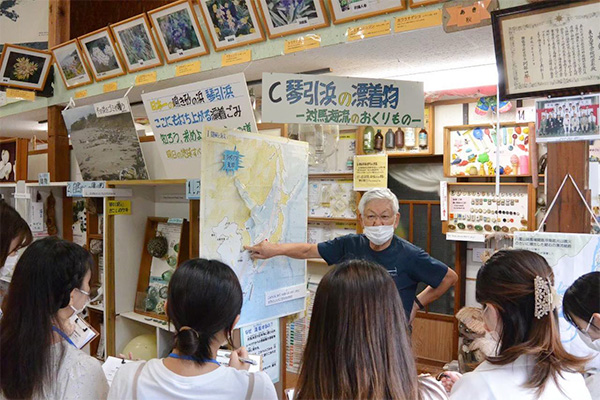 Study Tour for solving
the regional issues
Study program which making use of local resources such as history and culture of sea area in Kyoto, the nature, agriculture and fishing industry, traditional industry(Tango textile/Wisteria cloth).
Through this program, We will provide opportunity for companies and educational institutions/students to get high quality learning and make new innovations.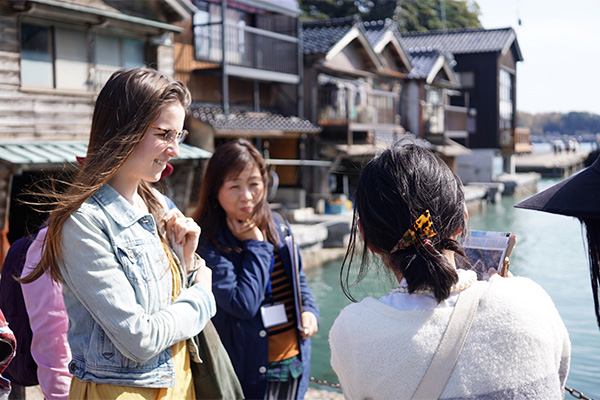 Training course for
Tour Guide・Guide matching
Local tour guide training course for introducing the charm and value of this region to tourists from overseas.
After this training course, we will also provide you the follow-up course, register as our tour guide, and matching with travel agency.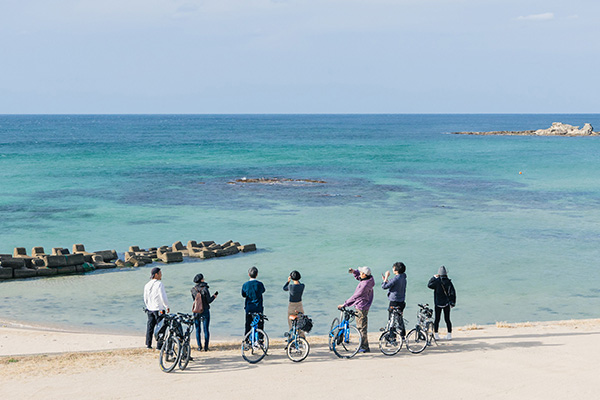 Create together with locals
We will support you to create tour which utilizing local resources and industries, promoting community tourism,and planning workation through making new collaboration with various organizations such as educational institutions, local municipality and company.